Book
Unwriting Maya Literature: Ts'íib as Recorded Knowledge
Co-authored with Paul M. Worley. University of Arizona Press, 2019.
Unwriting Maya Literature provides a decolonial framework for reading Maya texts, building on the work of Maya authors and intellectuals Gaspar Pedro González (Q'anjob'al) and Irma Otzoy (Kaqchikel). We privilege the Maya category ts'íib to reveal how Maya peoples themselves conceive of artistic creation, thereby offering a decolonial departure from theoretical approaches that remain situated within alphabetic Maya linguistic and literary creation.
Reviews
Campbell, Sarah A. "Worley, Paul M. and Palacios, Rita M. (2019) Unwriting Maya Literature: Ts'íib as Recorded Knowledge" in Bulletin of Latin American Research 40.1 (January 2021): 161-162.
Brown, Julia.  "UnReading: New Approaches to Recorded Indigenous Knowledges Across Abiayala" in Chasqui 49.1 (May 2020)
Esch, Sophie. "Maya Textures: Conceptualizing Contemporary Indigenous Poetics, Patterns, and Performances" in Confluencia: Revista Hispánica de Cultura y Literatura 35.2 (2020): 165-167
Podcasts
---
Book chapters
"(Re)Technologizing the Word: Recording, Knowledge, and the Decolonial Aesthetics of Maya Ts'íib"
"Scars That Run Deep: Performing Violence in the Work of Regina José Galindo and Rosa Chávez."
"Actos peatonales, actos de consumo: La queerificación del espacio en La estrategia de Chochueca de Rita Indiana Hernández"
In Rita Indiana: Archivos, edited by Fernanda Bustamante Escalona. Santo Domingo: Ediciones Cielo Naranja, 2017. 57-78. (invited reprint)
"De animales y significados: discursividades en la obra de Augusto Monterroso"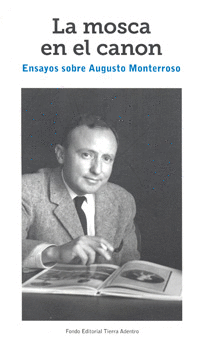 In La mosca en el canon. Ensayos sobre Augusto Monterroso, edited by Alejandro Lambarry. Mexico D.F.: Fondo Editorial Tierra Adentro, 2013. 109-127.
---
Articles
Coming soon.
If you would like a copy of one of my papers and don't have access, drop me a line, I'd be happy to send it along.